Our customer
ISSCO offers custom software development and staff augmentation services for companies active in tech industries. With more than 10 years on the market, ISSCO provides an all-inclusive model of software development and adjacent services: consulting, custom software development, UI/UX design, QA, DevOps, website building, graphic design, and digital marketing.
The challenge
Managing 40 employees in 2 locations, physical assets, licenses, as well as HR & financial processes was a challenge for our customer. The CEO and middle managers needed an efficient solution to:
Keep all employee records in one location
Get reminders for evaluations, anniversaries, expiring documents
Have an inventory of all assets with an up to date status
Have an up to date list of all software licenses used in the company
Manage projects, resource allocation, time sheets
Manage incoming and outgoing invoices and make cash flow predictions
Set company goals and follow up on them
Store all this information in a centralized place, in the Cloud
The solution
MySmart.App developed an extensive custom ERP application that streamlines the processes from all departments: strategy, R&D, HR, financial, operations.
The results
The ERP system solved at least three of our customer's biggest challenges:
automation of simple, repetitive but important and time-consuming tasks
centralization of all data in one place
ease of access to information
Testimonial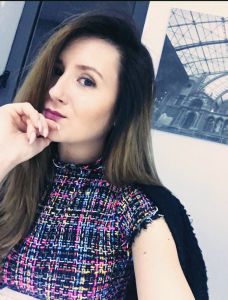 "As a COO you have to meet urgent needs, regardless of the company you work for:
Efficiency of resources and costs;
Increasing productivity and performance;
And most importantly, be creative in finding solutions to adapt easily and continuously. This is the environment we work in, right? But let's not forget you have to do all this without straying too far from the strategic role you have as a representative of the department.
To do this effectively, you may have 2 solutions: either hire a large team (but that increases costs, also the chances of human error), or do it all by yourself (and then you could be neither productive nor bring the maximum value).
If I had to choose one thing for which I would recommend ERP it is its amazing flexibility and customization capability. This is great, any action or idea you have and want to implement in the company, with the help of ERP it can be easily realized. And more than that, ERP brings together all the people involved. Because, you know, in order to reach a consensus, it is important that we all play by exactly the same rules.
Not to mention how intuitive and user-friendly it is compared to other programs that require specialized training for their use.
I could not see the activity of the department going so smoothly without this support. It's amazing what this tool can do. At least 30% of the time I have earned using this system is definitely used more productively today."
Cristina Alexandru
Chief Operating Officer ISSCO
Your turn
Do you have an idea for a new app? Could your business benefit from digital transformation? Let's talk. Let's make it happen.