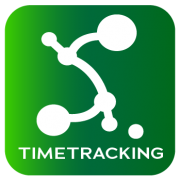 A Real Time Productivity App
Track time and get things done with a time management app that helps you focus on what matters most. Fast, scalable and fully customizable.
QUICK
From your request to your custom Time Tracking app in just a few days.
AFFORDABLE
MySmart.App helps you focus on your business and not on costs.
CUSTOMIZABLE
The app can be customized according to your business needs.
EXTENSIVE
Designed to help integrate services, optimize flow and boost productivity.
3 User Roles
Employee
Supervisor
Manager
EMPLOYEE
Support your own work flow at the tap of a button
Choose between Dashboard and Overview screens
Choose and select an active project
Choose tasks from the predefined list and assign them to an existing project
View and modify details for active tasks (project, starting time and total running time)
Start a new task and automatically close the previous one
View the Dashboard with all finished and active tasks of the day
View and modify details for completed same-day tasks (project, starting time and total running time)
SUPERVISOR
EASILY MANAGE YOUR ACTIVITIES AND WORKFORCE.

View complete details of all daily tasks (account, project, task type, location, start & end times, duration, "edited" flag and more)
View only tasks that matter by applying relevant filters
Keep activity in control with the "edited" flag which show the tasks manually edited by users/employees
Edit and/or archive existing tasks
View reports per day, week, month, project, account, location and more
Export data as .CSV, .TXT (tabs) or .JSON
MANAGER
TRACK PROGRESS AND MONITOR PROJECT PERFORMANCE
Create new projects and tasks
Track progress through complete reports
Add or edit supervisors
Configure details
OTHER POWERFUL FEATURES
Designed as a one-tap app
Support for multiple languages
Fully customizable to match your business needs
Any device, anywhere: desktop, mobile and tablet
Easy integration with other apps
MOBILE APP
ONE TAP APP FOR TRACKING TIME, TASKS & PROJECTS.
Schedule your online demo