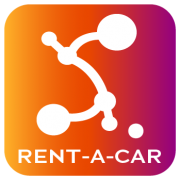 Create, update and manage your fleet within minutes.
A complete solution with customized integration for your car rental fleet.
QUICK
From your request to your custom Rent a Car App in just a few days.
AFFORDABLE
MySmart.App helps you focus on your Rent a Car business and not on costs.
CUSTOMIZABLE
The Rent a Car app can be customized according to your business needs.
EXTENSIVE
Designed to help integrate services, optimize flow and boost productivity.
CUSTOMER
Access the complete available fleet, choose your car and options and obtain a quote within minutes. Get going by creating and validating a new account with few clicks.
ADMIN
Add, edit and manage your fleet and bookings in a simple and efficient way. View detailed statistics and access the booking calendar at your convenience.

 Schedule your

online demo today!