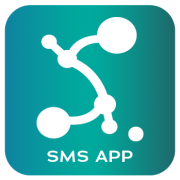 An intuitive and powerful SMS scheduling tool
Your messages, securely delivered directly to your contacts' pockets.
QUICK
From your request to your custom Time Tracking app in just a few days.
AFFORDABLE
MySmart.App helps you focus on your business and not on costs.
CUSTOMIZABLE
The app can be customized according to your business needs.
EXTENSIVE
Designed to help integrate services, optimize flow and boost productivity.
WHY CHOOSE & USE SMS.App?
Make sure your messages are read. SMSs are fast and have the best open rate.
It is proven that sometimes even the best email campaigns are opened by

less than 20%

of customers and can sit unopened in many inboxes, and for a long while. 

When you are opting-in for using SMS scheduling software, the messages arrive directly in your clients' pockets, with

high certainty

that they will be opened and read shortly.

Do you need to remind your clients about their appointment tomorrow? 

Do you want to create an exclusive promotion that is available only for a limited time? Let them know –

start your scheduled SMS campaign today

.
SMS.APP Functionalities
EASILY MANAGE MESSAGE FLOWS AND BE IN DIRECT CONTACT WITH YOUR CUSTOMERS.
Send SMSs directly from your clients' list.

Add or edit clients and create personalized client categories.

Create and edit SMS templates in an intuitive, simple yet effective way.

Analyze data through the advanced reports that include the sent messages, type, date and time, status, and filter them by categories.

Add users/managers to the platform within seconds: Create and give access to your team's members and review their efforts.
SMS.APP USE CASES
Track progress and optimize performance
Send/Receive SMS Confirmations of appointments

Send/Receive products being ready for pick-up notifications

Send/Receive customer retention messages such as: 

Promotional text messages;

"Thank you" messages for various products/services

Birthday/Anniversary messaging;

Product/services reminders (sent to the customer after a pre-defined time period);

SMS Renewal reminder (for the cases when the subscription is about to expire);

Frequent status updates for products or services to be delivered.
A ready-to-use, customizable app!
We've optimized all the SMS App technical details so that you don't have to. You begin using a fully customized app, ready-to-use, matching your company's identity and branding.
Schedule promotional campaigns and COMMUNICATE EFFICIENTLY THROUGH SMS.App!
MOBILE APP
DELIVERS YOUR COMPANY'S MESSAGES SECURELY, EFFICIENTLY, AND QUICKLY!
FREQUENTLY ASKED QUESTIONS