Optimize your business flow with Rent-A-Car ERP Software
The Rent-a-Car industry is said to be one of the most technically developed and fast-growing industries. Just like any other tech-savvy industry, companies today are looking for automated solutions that can bridge the gap between their clients and needs to maintain a more competitive edge.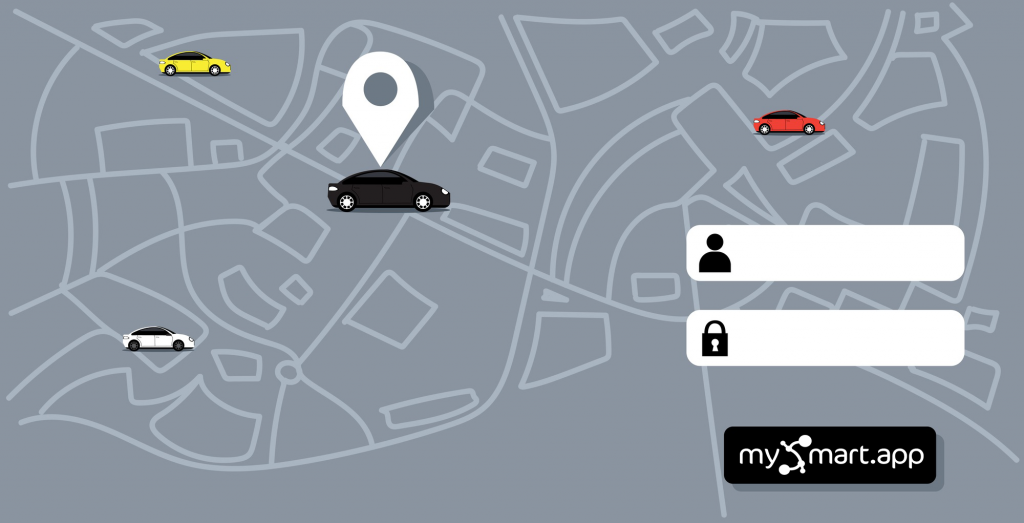 What is rent-a-car software and how can it be used for business purposes?
When you hear the term "rent-a-car," you may think of personal vehicles rented for leisure travel. However, rent-a-car services can also be a valuable tool for businesses. Customized rent-a-car software can make renting cars for business purposes more efficient and cost-effective.
There are many reasons why businesses may need to rent cars. For example, a business may need to rent cars for employees who are traveling to meetings or conferences. Or a business may need to provide rental cars for customers or clients. Whatever the reason, customized rent-a-car software can help businesses streamline the rental process.
With customized rent-a-car software, businesses can choose the specific features and functionality that they need. For example, businesses can select software that integrates with their existing reservation system. This can make it easy to track rentals and ensure that there are always enough cars available.
Customized software like Rent-a-Car by MySmart.app can help businesses save money. By automating the rental process, businesses can avoid costly mistakes and ensure that they are getting the best possible rates from rental companies. In addition, by using a centralized system, businesses can keep track of all.
Choose the right RAC software
If you're in the business of renting cars, then you know that having the right software is essential to keeping your operation running smoothly. But with so many different options out there, how do you know which one is right for your business?
Here are a few things to consider when choosing a rent-a-car software:
Ease of use: You'll want to choose software that is easy to use and navigate. If it's too complicated, your employees will waste time trying to figure it out instead of getting work done.

Functionality: Make sure the software you choose has all the features you need. If you're not sure what you need, sit down with your team, and make a list of must-have features.

Price: Don't overspend on rent-a-car software; there are plenty of affordable options out there that will do the job just fine. Get quotes from a few different companies before making your final decision.

Customer support: When something goes wrong with your software, you'll want to be able to get help from the company that made it. Make sure they have good customer support in case you need them.
Create a list of what you want to include in your software
If you're in the business of renting cars, then you know that having good software is essential. After all, your customers expect a certain level of service and convenience when they're renting a car, and if your software isn't up to par, then they may not come back.
There are a lot of different things to consider when it comes to customizing car rental software for your business. But don't worry, we've got you covered. In this blog post, we'll give you a rundown of what you need to include in your software in order to make sure your business runs smoothly.
Reservation system:

Obviously, your software needs to include a reservation system. This is where your customers will go to book their rental cars. Make sure that your reservation system is user-friendly and easy to use.

Payment processing:

You'll also need to have a payment processing system in place so that you can accept payments from your customers. Again, this needs to be user-friendly and easy to use.

Vehicle management:

Another important aspect of your software is vehicle management. This includes keeping track of which vehicles are available and which ones are not.
Draw up an operations plan for your inventory
It's no secret that a well-oiled machine can run more efficiently than one that's constantly breaking down. The same goes for your business. Having a streamlined, customized rent-a-car software solution can help you avoid potential inventory disasters and keep your business running like a well-oiled machine.
Now that you've decided to take the plunge and invest in a custom rent-a-car software solution, it's time to start thinking about how you can use it to improve your business operations. One way to do this is to create an operations manual for your inventory. This will ensure that everyone on your team knows exactly what needs to be done to keep your inventory running smoothly.
Here are a few things to include in your inventory operations plan:
Regular maintenance schedule:

Keep track of when each vehicle in your fleet needs to be serviced and make sure that all scheduled maintenance is carried out in a timely manner. This will help you avoid unexpected repairs and downtime.

Check-in/check-out procedures:

Make sure that everyone on your team knows the proper procedures for checking vehicles in and out of your inventory. 
Setting RAC price-lists
If you manage a rental car company, then you know that one of the most important aspects of keeping your business running smoothly is setting accurate price lists. This is often easier said than done, as prices can fluctuate based on a number of factors – from the time of year to the type of car being rented.
A RAC app can help take the guesswork out of setting prices. By inputting data about your company's cars, staffing, and operating costs, the software can generate accurate price lists that reflect your true costs. This will help ensure that you are always making a profit on each rental and help you to better compete with other companies in your area.
If you want to improve your business, creating a marketing plan is a great place to start. However, if you're not sure where to begin, customized rent-a-car software can be a big help. This type of software can help you develop targeted marketing campaigns, track results, and make necessary adjustments along the way. Plus, with detailed reports and analytics, you'll be able to gauge your progress and see exactly what's working (and what's not). So, if you're serious about taking your business to the next level, consider investing in customized rent-a-car software from MySmart.app. It could be exactly what you need to get things moving in the right direction.
Need pro-level solutions? Discover MySmart.app and find the perfect software for your business. Schedule your FREE consultation today!