Improving Business Productivity with Time Tracking Software
One of a project manager's challenges is finding ways to monitor progress within the company without focusing too much on micro-management. While employee performance is not always encouraged by constant oversight, there needs to be some level of transparency in how the team spends their working time.  A Time Tracking solution prevents situations where major problems or time overruns on specific tasks can occur.
For companies, time tracking applications are vital tools, providing information that leads to work process optimization.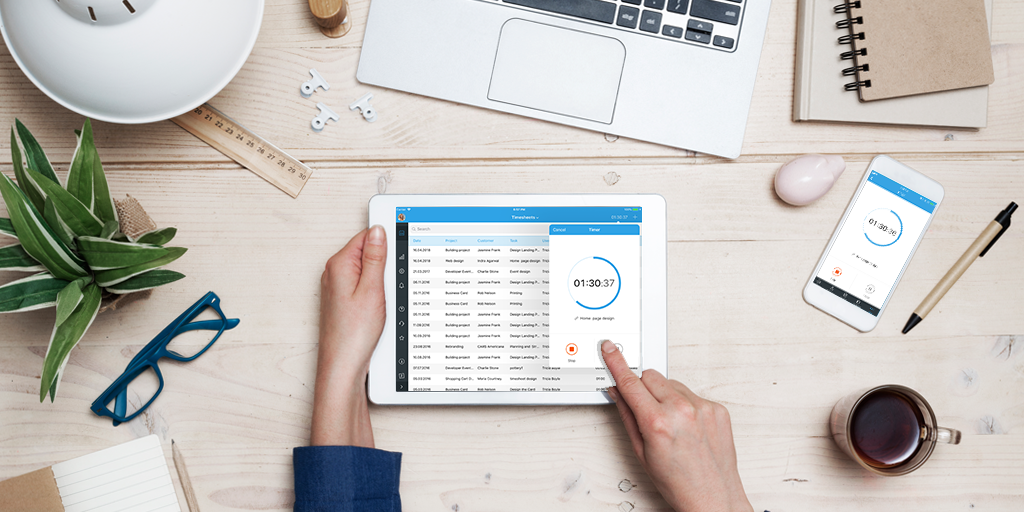 A Time Tracking app can easily be integrated with any third-party software already used in your company (such as Project Management software). This way, work time will be optimized, productivity increased and your data will become even more secure.
With applications such as MySmart.App Time Tracking, you can monitor progress in real-time and save the data needed for accurate estimates of future projects. The app data can also indicate urgent staff and resource issues and might need immediate solving.
The top benefits of using Time Tracking software
You can easily bill your active hours and projects in a simple and intuitive way

You can track time spent working on different projects and generate clear reports for clients

You can get a clear overview of your team and employees.

Analyse and optimise your team's performance with various reporting tools
Why use a Time Tracking application in your company?
Time Tracking offers the possibility to keep track of done hours doing individual tasks as well as project tasks. Through this functionality, you will be able to measure the accuracy of your estimates as well as the efficiency of your team.
Time Tracking is essential for professional service providers, companies that use hourly billing or which collaborate with freelancers.
Main functionalities of a Time Tracking application:
View the larger picture of your company's productivity and its trend

Track tasks and time spent (per task, per project)

Generate tasks and projects according to your company's needs

Easily integrate with other third-party applications used by your business
The Time Tracking app, developed by MySmart.App allows your team members to easily add time records for different tasks performed during one or more days. Once recorded, the app allows you to generate, view and print time reports for different time periods or various projects. From your Supervisor account, you can easily manage your activities and workforce and as a Manager, you can easily create new tasks and projects, track their progress and monitor their performance in real-time.
Improve your business by choosing an efficient, secure, and customizable Company Strategy ERP solution. Learn more about the full features of Business ERP from MySmart.app and book your free online demo today!